STEPPER MOTOR TABLE DRIVE
For Wabeco Milling Machine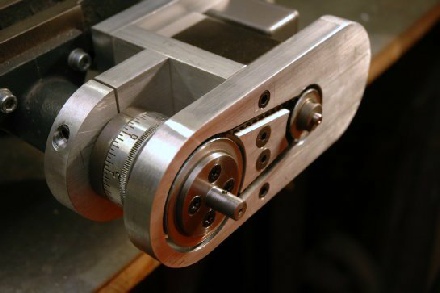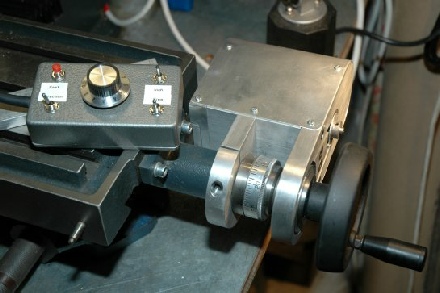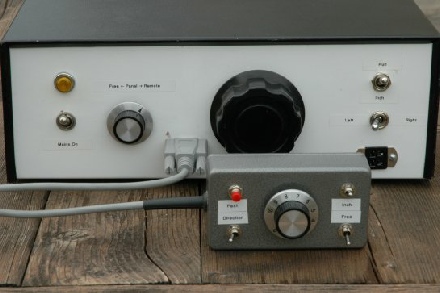 My own design of motorised drive for the milling table of my Wabeco milling machine was featured in issues 118 and 119 of Model Engineer's Workshop.
The drive features a stepper motor driven by an electronic circuit using a 555 timer chip. The construction is in 1/2" aluminium bar and the end of the unit encloses the toothed belt drive to the leadscrew.I designed the unit so that it could be attached without any modifications to the original machine, and it is shown in photo.3 with the cover and leadscrew handle removed.
There is a convenient hand control box and the unit has proved to be both powerful and practical. I wonder how I ever managed without this as milling is now such a joy without the laborious handle turning. The finish is far superior to that which I achieved by manual control.
Full plans and construction details in Model Engineer's Workshop.
I have seen this made by a reader and attached to an X3 milling machine with very little modification.
Full Construction details including electronic circuits and drawings are available in the "Articles" section of this website.